Discover Re-Tribe Lunch and Learns
🌟 Elevate Your Corporate Ecosystem 🌟
We come to you, virtually or in person, and have a one-off session with 5 to 100 staff members on common but unspoken subjects.
10% of the people YOU work with may have challenges with alcohol and substance use.
Yes you. In your amazing company.
In 2022, 61% of employees considered leaving their jobs due to poor mental health.
It takes an average of 7.5 months to hire and fully train a replacement staff member.
Well-being became a recognised concept back in the 1650s.
We are offering a one-time lunch time company wide talk, to offer insight into why people use alcohol to cope.
At our core, we're committed to fostering a thriving business environment through connectivity, community, and accountability. We value every individual within our organisation and actively drive a transformative shift in corporate culture.
Hot Topics We Discuss:
🍷 Managing alcohol and substance use.
🤖 Navigating AI fears.
🌍 Combating isolation in a connected world.
Join us for enlightening discussions that reshape your corporate landscape.
We have created a three options that produce connection, community and transformation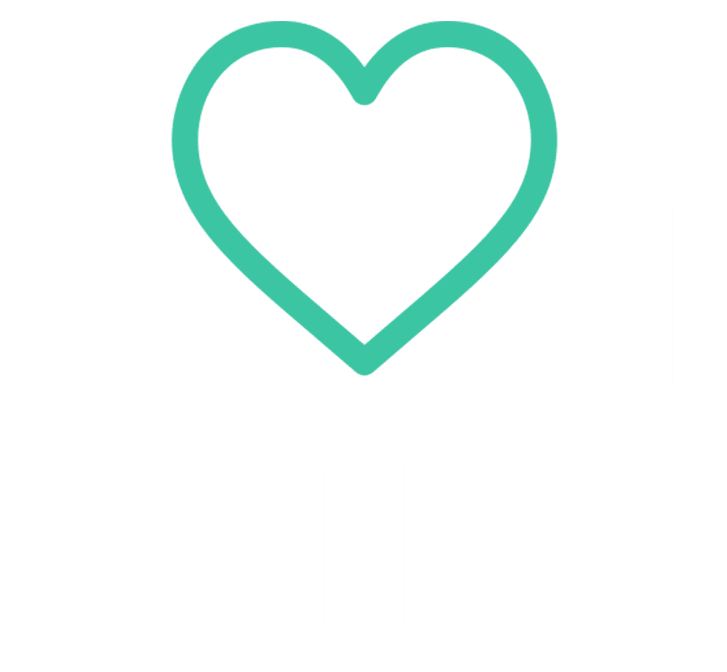 Lunch and Learn
Lunch and Learn. A one off lunchtime discussion for your team on one common workplace subject.
From £750 (+ VAT)
IT IS ALL ABOUT ACCOUNTABILITY

"A team is not a group of people who work together, it is a group of people who trust each other."
Hi, I'm Nick, and I'm here to guide you in building a more human-centred business. By embracing empathy and a genuine focus on people, we can create meaningful experiences and unleash your organisation's true potential. Let's pave the way for businesses that prioritise humanity.
My Background
Ex-professional ice hockey player: High-performance culture.
Ex-Sky Sports Live Broadcaster: Thrived in high-stress environments.
Entrepreneur since the mid-'90s: Building businesses.
"It's hard to put into words how incredibly important both the group and 1:1 sessions have been for my mental and emotional wellbeing over the last 9 months.  The community that has been built in the "This Human Thing" sessions is amazing.  Particularly during the pandemic, the lack of physical community has been challenging and these sessions have greatly helped to fill this gap in my life and provide the balance and outlet I need during busy work weeks.  I truly believe that a big part of what makes a company successful are the sense of community and belonging that their employees feel, and these sessions provide this to all who attend."  
– Senior Manager at Zoom Communications
"Re-tribe are the game changers who have helped cultivate a culture for a more conscious workplace with my team. as a leader navigating the choppy waters of a global pandemic where we are all dealing with mental health, changes in the workload and in how we interact has its challenges… These sessions have enabled and empowered a healthier environment for open and honest conversations which have given us greater self awareness but also tools and advice on how we can overcome the day to day challenges with more ease and grace."
– Online AE Manager at Zoom Video Communications
100%
Say the sessions provide a safe, inclusive space for them
96%
Experience an increase in focus and productivity at work
85%
See changes that improve their work-life
Lunch & Learn: Frequently asked questions
Key questions about how it works
Why should I use Re-Tribe?
We have years of experience backed by hundreds of success stories. The lunch sessions are a great way to explore mental health issues in your workplace and for your staff to help themselves from within groups.
How do I know my employees have problems with alcohol?
You don't. And you probably never will, because it is something that remains secret until such time as it becomes too late. Alcoholism in the workplace is not even an elephant in the room (A thing everyone knows exists but does not acknowledge), as most people are not aware of the scope of the problem.
Why does Re-Tribe exist?
Re-Tribe exists so that people can build community and connection in a safe and shame-free way.  For years, we had a front line view of the need to encourage people to be accountable and "show up" for themselves.  In recognising and witnessing the challenges of being accountable to oneself, we wanted to take the pressure off of the individual and create an opportunity for people to attend positive lifestyle services by being accountable to others – to their Tribe. We saw that around 25% of people attend yoga, meditation classes or go to the gym regularly. Another 25% of people are forced to attend clinical services due to mental health and substance use concerns. We wondered about the other 50%; the  people who want to go to the gym but hesitate to begin until they "get in shape", or folks who are lonely, isolated and nervous about trying new things on their own – whether it be from feelings of inadequacy, social programming or fear of the unknown.  You can read more about our philosophy here.
HOW DID IT START?
Re-Tribe  started in Toronto, Canada in March of 2017 when Nick and Melissa, who spent years in frustration, isolation and making unhealthy choices realised their own path to healing needed to involve community and creating safe and solid connections.   In today's world we are bombarded with messages forcing us to compare, compete and criticise ourselves and others. As such we can often feel like our experiences, our challenges and our pain must be faced alone. Re-Tribe started as a way to challenge this notion and offer the ability to connect with others experiencing similar struggles in a way that creates community and change.
What does Re-Tribe do?
Re-Tribe facilitates spaces in the workplace, communities and in 1-1 settings where people can come exactly as they are for whatever they need at that moment; it could be healing, reflection, support, connection, meditation, to name just a few ways we hold space.
what makes re-tribe work?
Re-Tribe was founded on the belief that community creates change and through our existence and hands on work we have seen this to be true.   We have witnessed increased ease and ability to attend classes, workshops and outings focused on self-transformation when people are accountable to their Tribe instead of solely themselves.
what makes re-tribe different?
Re-Tribe is unique in its ability to help people find their Tribes based on a common life challenge, rather than a life interest. We have found that when people express vulnerability towards one another a deeper sense of trust and belonging is built, allowing for the chance to make changes from a place of acceptance, support and guidance.
WHAT KIND OF RESULTS CAN I EXPECT IN A WORKSPACE?
While working with teams in different work environments, there has been a:
96% Uplift in their general day to day wellbeing.
96% Increase in productivity and focus at work.
85% Improvement in how people connect to colleagues.
81% Improvement in work life.
What is offered in the conscious business programme?
This is a unique programme designed for businesses to build deeper connection and trust with their leaders and teams.
This 12 week program consciously integrates business strategy, people, systems and processes so they work better, and in flow, together.
We start with an audit of where support may be needed and look at your operational strategy, efficiency, and effectiveness.
Our Know Framework methodology gives you tools, processes and structures that support's high energy teams in a conscious, mindful way.
The results from this programme include:
2x revenue
Increasing productivity by 50%
Retaining and attracting top talent in the workforce
To find more specific ways this programme can support your journey, get in touch with us for a chat.
Who does Re-Tribe work with?
We work alongside start ups, scale ups, SME's, corporates and community organisations in B2B and B2C, primarily in the tech space. Here, we sometimes work with specific leaders or teams, and sometimes we work company-wide.
How can I work with Re-Tribe?
If you're interested in working with us, get in touch and let us know about you, the work you love and your journey so far.
How do programmes work?
Re-Tribe design a bespoke program that best suits the need of your company, organisation or community. Our success is rooted in our uniquely designed format following carefully crafted tribe formations, workshops and one-to-one sessions. This multi-faceted approach builds a holistic support system that has been proven to produce consistent and sustainable results both personally and professionally.
What if I'm not sure which programme is best for me?
If you're interested in what we do, get in contact with us for a chat and we'll look at what a bespoke programme looks like for your unique challenges, goals and situation.
Got questions?
All our programmes are design around your business, leadership and people. Find out how we can support your team and business in the next part of your journey.